CREWBaltimore is managed by a board of directors that works together to set and accomplish the chapter's strategic goals aimed at advancing the success of women in commercial real estate.

Serving on the CREWBaltimore board of directors is a unique opportunity for leadership and networking among other ambitious men and women working in the commercial real estate field.

All CREWBaltimore board members, directors, and committee chairs serve individual terms of one (2) year.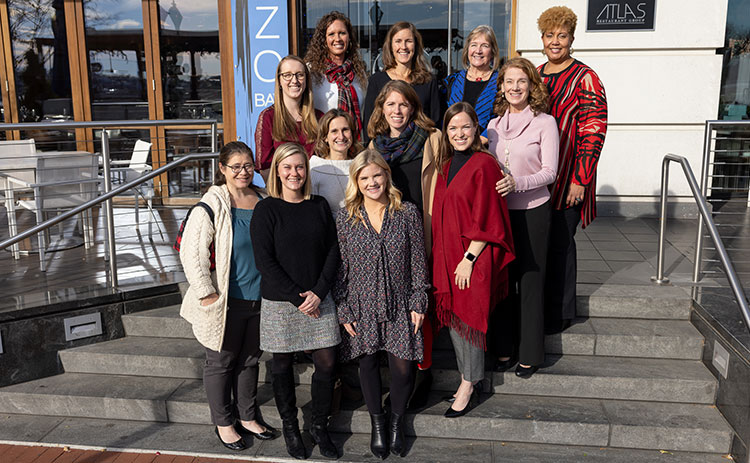 Past Presidents
2021 Kristen Ernst
2020 Kristen Schrader
2019 Nikkia Fitch
2018 Karyn Tasker
2017 Amy Lacock
2016 Howard Sobkov
2015 Karen Pecoraro
2014 Kimberly Hogan
2013 Lynda Balins
2012 Michele Cohen
2011 Joan Renner
2010 Lou Ann Dent
2009 Kim Manuelides
2008 Pamela Raymond
2007 Cynthia Bell
2006 Nelly Perkins
2005 Sheila Merritt
2003-2004 Cynthia Berman
2002 Sharon Craig
2001 Betsy Huttar2000 Emily Vaias
1999 Tracey Skinner
1998 Alison Ford
1997 Bonnie Savannah Katz
1996 Sandy Douglass
1995 Brenda Bodian
1994 Donna Creedon
1993 Cynthia Berman
1990-1992 Janet Henry
1989-1990 Katie McDonald
1988-1989 Susan Ford
1987-1988 Mary Moore
1986-1987 Barbara Hoff
1985-1986 Dottie Cunningham